Our cooperative allows regular people and businesses from Wisconsin to invest in renewable energy projects located within the state.
Our Mission
---
We advance clean solar energy in Wisconsin by contracting with developers of solar energy projects. We utilize Cooperative Contractor members to provide installation, operations, maintenance, procurement and other services related to solar energy projects.
---
Provide Solar Investment for Regular People
We give individuals and small businesses an easy, low-cost way to privately invest in local renewable energy projects located within their communities.
Create New Opportunities for Local Farmers
Our solar cooperative projects allow farmers to diversify their operations while benefiting the local community.
Develop Community-Scale Projects
Our solar cooperative farms will have a capacity of 1-5 megawatts (enough to power 100 homes on average) located on approximately 5-40 acres of land.
Strengthen Wisconsin's Solar Economy
We are growing the solar industry in Wisconsin while supporting good paying jobs. Solar projects are filling a need for affordable renewable energy and the market is growing at a fast pace.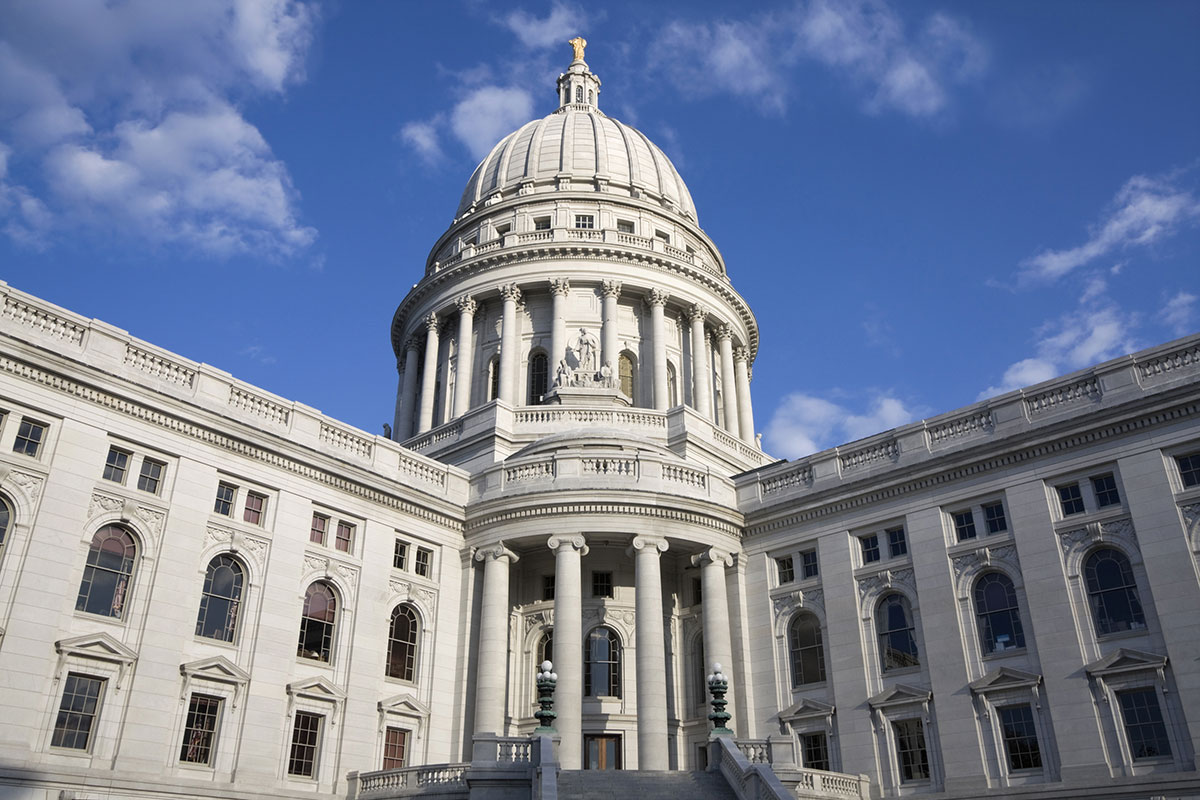 Director:
Cory Neeley
Cory serves as the Director for SolarShare WI Cooperative, where he manages the day to day operations of the cooperative and is the point of contact for members, the board and the general public. Cory has over a decade of experience helping individuals and businesses with energy efficiency, electrification and renewable energy projects serving municipalities in Southern Wisconsin with WECC (now Slipstream) and WPPI Energy. Most recently in his experience as an energy entrepreneur, Cory gained experience in business development and energy innovation working to put big ideas to work for income constrained homeowners.
Participating in Wisconsin's premiere accelerator program (gener8tor gBeta) during the pandemic gave him the tools and motivation to start his own company during the pandemic, and while the startup he co-founded ultimately took a back seat to feeding his family, he wouldn't trade that experience for anything. He is excited to bring his experience and grit to help build SolarShare WI Cooperative, getting back to helping fellow Wisconsinites achieve a cleaner future. Cory grew up in Prairie Du Chien, in the heart of Wisconsin's rivers and bluff country, graduated from UW-Madison with BA in Geography and has lived in Wisconsin his whole life. He is happiest when he is helping fellow Wisconsinites live healthy and sustainable lives.
Board:
Board President: Eric Udelhofen
Eric is Development Director for OneEnergy Renewables and leads their Madison office, working to shepherd projects from inception through construction. Eric manages prospecting and site identification, landowner outreach, permitting and interconnection processes, and electricity and REC sales for utility-scale solar projects across the Midwest. Eric has led development for 25 solar projects that are now operational ranging from 1-10 Megawatts, including 15 projects in Wisconsin.
Eric has worked in renewable energy since 2007, when he started as a financial analyst for EDP Renewables. While at EDPR, Eric managed financial analysis for a portfolio of wind and solar projects, and was part of the team who led the US portion of the company's 2008 IPO. He subsequently joined the Project Development team, working on developing grid-scale wind and solar projects across the US. In 2012, Eric joined H&H Solar, a Midwest solar EPC contractor, where he worked on sales, project development and construction management.
Eric received his B.A. in Economics and Environmental Studies from Carleton College in Minnesota. Most every weekend, you'll find him either tending crops or working on restoration projects on the solar-powered homestead he runs with his wife and family in Southwest Wisconsin. Eric serves as a member investor representative to our board. 
Board Vice President: Jon Johnson
Jon has worked for Humana in Madison for over two decades and brings extensive customer service, marketing and sales experience to our cooperative, with a specialty in working with key member demographics.  Jon joined our cooperative in 2022 and lives in Madison. Jon serves as a member investor representative to our board. 
Secretary: Samantha Howk
Samantha joined Arch Solar as a Solar Project Facilitator in February 2022, and now is the Lead Solar Project Facilitator for the Residential business unit. Her team is responsible for educating homeowners about solar and energy storage systems and gathering information to set up their projects for success. Before she pivoted into renewable energy, Samantha held a variety of roles that helped her develop her amazing sales skills. 
Samantha earned a B.S. in Business Administration and a B.A. in German from The Ohio State University, and is thrilled to live in Madison, Wisconsin with my husband and their 2 cats. When she's not busy "slinging sunshine" in her day job, you can usually find her soaking up sunshine. She loves spending time outdoors all year round, whether hiking, biking, canoeing, cross-country skiing, or just hanging out with friends and family. Samantha serves as a member investor representative to our board. 
Treasurer: Barbara Springer
Barbara is a retired attorney who spent 35 years in executive positions in government, corporate and non-profit organizations. She has served on numerous non-profit boards for organizations focused on diverse arenas such as child welfare, health and the arts.  Raised in rural northern Wisconsin, Barbara comes from a long line of people devoted to preserving Wisconsin's passion for community and the natural world.  Barbara lives in the Driftless region of Wisconsin on an organic farm. Barb serves as a member investor representative to our board. 
Board Member at Large: Alicia Leinberger
Alicia Leinberger founded Ethos Green Power Cooperative in Viroqua, WI with two decades of experience in rural solar installation and distributed generation. She specializes in communication and business development, with an emphasis on electrification and decarbonization.  Skills she brings to the table include cooperative structure and member services.  Alicia lives in the driftless region of Wisconsin, where cultural values of self-reliance and cooperation are core.  She believes that SolarShare Cooperative is a crucial piece of community development in the transition to a clean local distributed energy economy. Alicia serves as a member contractor representative to our board. 
Board Member at Large: Michael Vickerman
Michael is a champion of clean energy and has been with RENEW WI for 23 years, helping to grow this organization and make it a successful defender and champion of renewables. Michael has held a variety of roles within the organization and currently serves as RENEW WI's Clean Energy Deployment Manager.  Michael joined last year as a member and is a valuable asset to our board with his extensive knowledge of policy, market economics and strategy. Michael serves as a member investor representative to our board. 
Board Member at Large: Josh Stolzenburg
Josh is the founder and CEO of North Wind Renewable Energy Cooperative in Amherst, WI. Northwind specializes in the design and installation of solar, solar + storage, and EV charging for homes, businesses, and local governments in rural central WI. His areas of focus include financial, business development, municipal and commercial solar, and worker ownership. Josh serves as a Member Contractor representative on our board. 
Partners
RENEW WI
www.renewwisconsin.org 
One Energy Renewables
https://www.oneenergyrenewables.com/
Cheq Bay Renewables
www.cheqbayrenewables.org
Northwind Solar
www.northwindre.com
Ethos Green Power Cooperative
www.ethos.green
Arch Solar
archelec.com
Current Electric
www.currentelectricco.com
Advance Solar Energy
To advance clean solar energy in Wisconsin by contracting with developers of solar energy projects;
Expand the Market
To promote and expand the market for solar energy product installation services;
Build Investment
To facilitate local investment in solar energy projects in Wisconsin;
Support
Provide consulting, networking, and community organizing services to the support solar energy projects in Wisconsin
Cooperate
As a solar cooperative, we pool resources to fund, build and maintain cooperative solar farms. This creates win-win scenarios for members, communities and utilities throughout the state.
Become a Member
---
Membership provides an opportunity to invest and participate in a new wealth generation activity that up to this point has only been reserved for banks, accredited investors and utilities.
Connect with Us
We Want to Hear Your Thoughts